Learn to Ride a Motorcycle
Scholarships
Did you know the Arizona Motorcycle Safety and Awareness Foundation offers scholarships?! Check out their website for more info.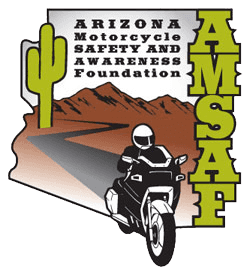 ---
Stop Dreaming, Start Riding

Now has never been a better time to learn how to ride a motorcycle. The Harley-Davidson Riding Academy New Rider Course gives you all you need to get your license on the road in no time. The Riding Academy at Desert Wind Harley-Davidson is open to everyone, whether you currently ride a Harley-Davidson® motorcycle or not.
---
COURSE OPTIONS:
Riding Academy New Rider Course
When you take a New Rider Course at the Riding Academy you'll:
Learn to ride on a genuine Harley-Davidson® motorcycle.
Get in-class and on-range instruction from Motorcycle Safety Foundation® (MSF) and H-D® Certified Coaches.
Learn to safely accelerate, shift, brake, and turn and surmounting obstacles.
Earn an MSF Basic RiderCourseSM Completion Card, which exempts you from the riding portion of your license exam in the state of Arizona and may score you a discount on motorcycle insurance.
Arizona accepts the completion card from class as proof that you have met or exceeded the state's minimum requirements for licensing.
Approx 20 hours, 2.2 days weekends or 3 weekdays
Riding Academy Skilled Rider Course
License Waiver
Already know how to ride and have your own bike, but need a license? Our Skilled Rider-License Waiver Course led by H-D certified coaches, will teach you advanced riding skills as well as provide approved documentation to get your motorcycle license. This 8 hour course consists of both classroom and range time and will sharpen your riding skills and your riding mindset. A riding test is included at the conclusion of the range session, riders successfully completing the skills evaluation earn an endorsement waiver and a Motorcycle Safety Foundation MSF BRC2 card and a license waiver that gets you a motorcycle endorsement on your license at ADOT.
You'll need:
A street ready motorcycle (student provides)
Know how to safely operate a motorcycle
Valid driver's license and/or motorcycle learner's permit
Proof of valid motorcycle insurance
Trike New Rider Course
New to 3-wheel motorcycle riding? No worries. The 3-wheel New Rider Course is your gateway to 3-wheeled freedom. It's designed to give you the skills to ride with confidence, whether you're a first-time rider or it's your first time on three wheels.
You will need a 3-wheeled motorcycle.
The 3-Wheel New Rider Course is an entry-level, learn-to-ride 3-wheel motorcycle training and education course taught by MSF and Harley-Davidson Riding Academy Certified Coaches.
Total course time is approximately 18-20 hours, including classroom instruction, riding exercises on a practice track, and a knowledge and skill test.
You will receive your State of Arizona endorsement certificate to operate a 3 wheel motorcycle. (We are not able to train with Polaris Slingshots.)
---
JumpStart
Start with Jumpstart, a motorcycle mounted to a stable platform; it cannot move. You will be given helpful pointers and then you will be guided through safely mounting the motorcycle and operation of the primary controls.
You will be guided through starting the engine, operating the controls (including the throttle!), and then you will have a chance to run through the gears. Shifting will be explained and you will have the opportunity to learn in a low risk, low pressure, environment. Jumpstart is free to use and you can give it a try just about any time.
BOOK A FREE JUMPSTART SESSION
---
FAQ
WHAT WILL I NEED TO REGISTER?
You'll need a valid automobile driver's license or learner's permit, and have the ability to ride a bicycle.
DO I NEED ANY SPECIAL GEAR?
You'll need to bring the following:
DOT Compliant Helmet
Eyewear
Full-fingered gloves
Jeans, chaps, or leather pants with no holes
Over-the-ankle, sturdy footwear
A heavy, long-sleeve shirt or jacket
WHAT BIKE WILL I RIDE?
For the riding portion you will ride the H-D® Street 500.
---