2020 Harley-Davidson LiveWire Electric in Mesa, AZ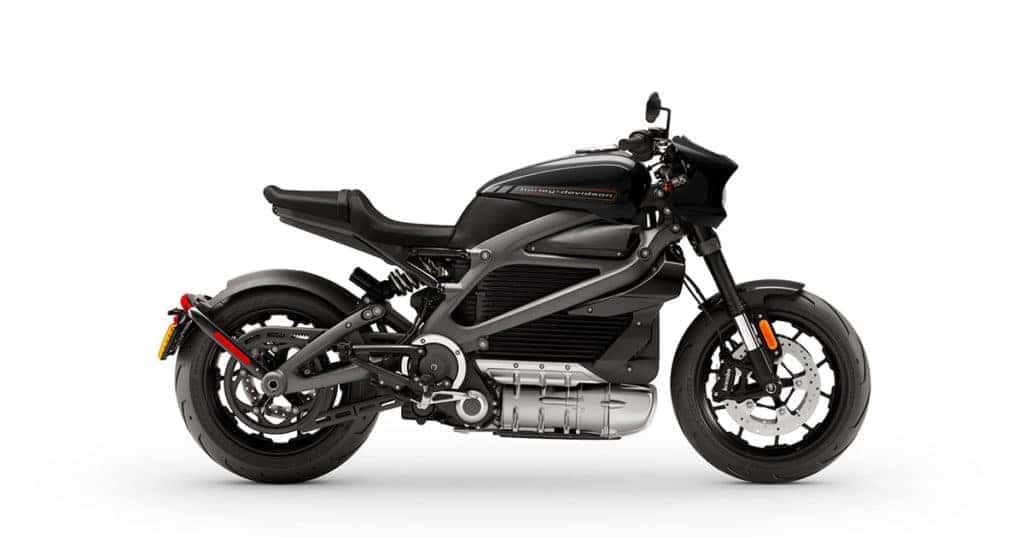 Harley-Davidson has a new motorcycle option in its lineup which is generating a lot of buzz. The LiveWire Electric is powerful, eye-catching, and sure to turn a few heads when you're riding it around town.
Paint Options
The 2020 LiveWire Electric motorcycle is available in three color options — yellow fuse, orange fuse, and vivid black. Both the yellow and orange paint options are bold and bright, while the vivid black delivers a sleek look from front to back.
Styling (Features)
With its sleek design and appealing features, the LiveWire Electric is excellent for those who have been looking for something different in the motorcycle world. It boasts an aggressive stance and a motor that looks muscular and tough. This model comes equipped with Reflex Defensive Rider Systems, which work together to provide more control and give you more confidence when you're riding. They help manage the anti-lock braking system, drag-torque slip control system, traction control system, and the various electronic controls and sensors.
The lightweight frame is made of cast aluminum, which delivers more precise and responsive handling. This is due to the rigidity of the material, giving you a more thrilling experience as you tackle the open road. You'll also love the fully adjustable, high-performance suspension that allows you to alter the settings to ensure a precise and comfortable ride.
Something else that sets the LiveWire Electric apart from other motorcycles is its ability to stay connected. You can connect to an app on your smartphone and keep track of vitals, including battery charge status and location on a map. Additionally, this app has built-in security alerts that let you know if your bike has been tampered with, moved, or bumped.
Engine
The LiveWire Electric is an eco-friendly option for the rider who wants to benefit the environment without sacrificing power or style. This motorcycle features a high-voltage battery, also referred to as a rechargeable energy storage system, made of lithium-iron cells within a cast-iron finned aluminum housing. It allows the bike to go up to 95 miles in combined highway and stop-and-go city driving or 146 miles within the city on a single charge. You can easily plug into a standard household outlet to fully charge the battery overnight or use one of the available public DC fast-charge stations located in cities around the U.S. for a full charge in one hour.
Acceleration is a breeze with the powerful magnet electric motor within the bike. As soon as you accelerate, the bike can produce 100% of its rated torque instantly. The motor sits below the battery, helping to lower the motorcycle's center of gravity to further improve its handling.
Seven selectable ride modes give you more control when you're on the motorcycle as well. These modes control the performance characteristics, as well as the level of intervention that occurs through the Reflex Defensive Rider Systems. Combining different power outputs, throttle response settings, and traction control, you're sure to find the mode that feels most comfortable to you.